An Equal World Is An Enabled World
This International Women's Day 8th March 2020 the theme is 'An equal world is an enabled world'. It is a day for us to join voices with people around the world and celebrate women. Individually, we're all responsible for our own thoughts and actions all day, every day.
Our actions, conversations, behaviours and way of thinking can have a big and far reaching impact. We can actively choose to challenge stereotypes, fight bias, broaden perceptions, improve situations and celebrate women's achievements. Collectively, we can have a louder voice, be a voice for those not heard and each one of us can help create an equal world.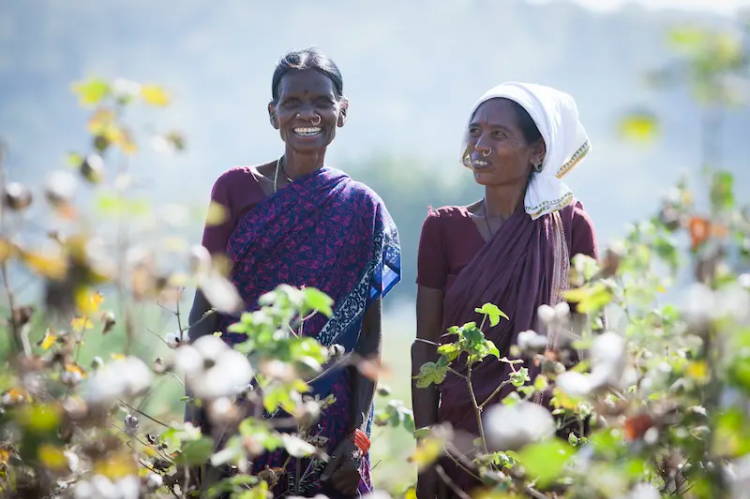 'A woman with a voice is by definition a strong woman' - Melinda Gates

At Bhumi we celebrate and salute all women around the world especially the women we meet behind the scenes in the textile industry. Faces we don't get to see in the media. Stories we don't get to hear about. Voices we don't get to listen to. But to all the women from the fields to the manufacturing I humbly thank for their stories, their inspiration, their strength and their lives.
This year, I strongly encourage you to attend Oxfam Australia's event 'Behind The Seams' - a one night only event a rare opportunity to hear directly from three strong women from Bangladesh deeply connected to the fight for a fairer fashion industry: one of the women who makes our clothes, a garment sector unionist and a women's rights activist.  
https://www.oxfam.org.au/event/behind-the-seams/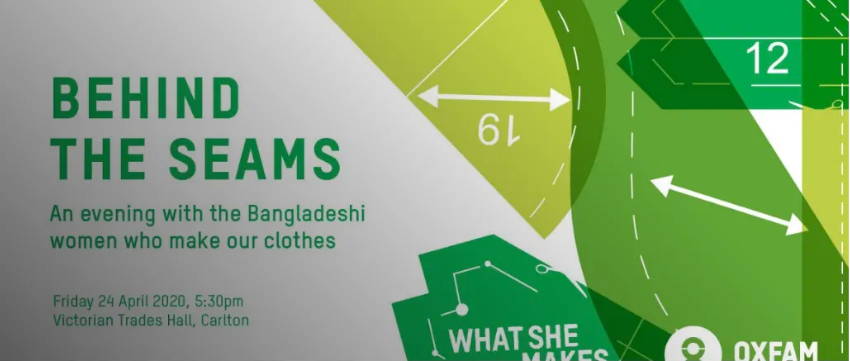 It is a time to acknowledge and celebrate the women who came before us, the women who stand beside us, and the women who will come after us.


On International Women's Day we remember that as long as one woman faces discrimination, harassment, inequality or oppression, we all do.
According to statistics:
87,000 women are killed every year just because they are women. Of those, 50,000 are killed by their male partners or family members – and those are only the deaths we know about or have been reported
111 countries have no repercussions for husbands who rape their wife
2.7 billion women are legally restricted from having the same choice of jobs as men
14% is the size of Australia's gender pay gap
45 countries do not have specific laws against domestic violence
35% of women globally have experienced sexual or physical violence

10 Tips to celebrate women everywhere -

Be deliberate in your choices - support local women run shops, groceries or businesses

Thank the amazing women in your life for all they do

Read books and poetry by women from all walks of life

Listen to a female only music playlist

Make the #EachforEqual pose and share across your social media channels to motivate others

Celebrate your favourite women from those in your family to women leaders

Learn about the challenges faced by all women from different parts of the world

Help be a voice for those voices not heard

There are countless groups working for gender equality or women's rights, organisations doing everything from providing access to healthcare, shelter from violence, or lobbying for change. If a particular not-for-profit or advocacy group impresses you, consider helping their work by volunteering or with a donation

Do what you can to truly make a positive difference for women everywhere
At Bhumi we want to make a positive impact on our planet and the people on it, by inspiring people to make positive choices. We are committed to finding a state of balance and beauty on this Earth which is why we at Bhumi will always stand strong with our ethos and core principles of sustainability, no toxins, no child labour and an ethical supply chain.
Every woman is important and deserves to be loved, respected and heard. She is strength, she nurtures, she is beauty, she protects, she is a friend, she is gentle, she is fierce, she is a healer, she is a warrior, she is a role model, she is tender, she listens, she is an anchor, she is graceful, she understands, she is a teacher, she is safety, she is compassionate, she is trustworthy, she is confident, she is humble, she is devoted, she is laughter, she is the sunrise and sunset, she is peace, she is unconditional, she is tears, she is a hard worker, she is selfless, she is wisdom, she is happiness, she is love itself.
Let's all be #EachforEqual #IWD2020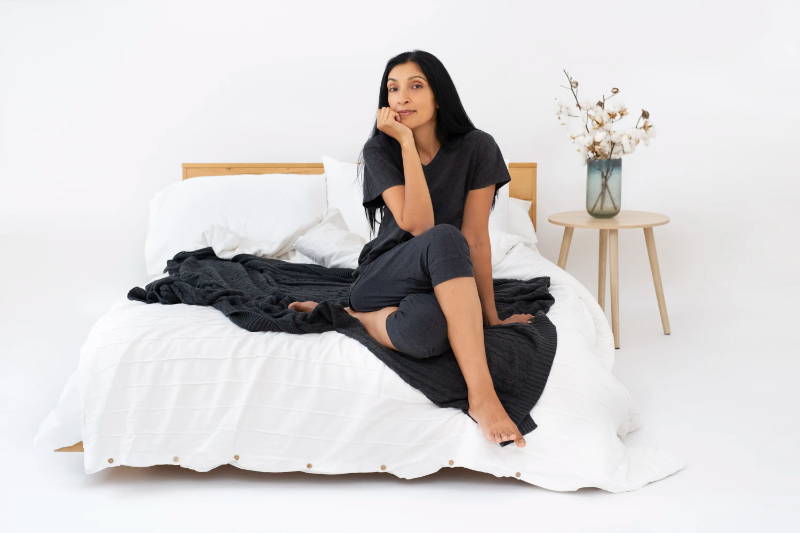 FREE Turkish Khadi Hand Towel (valued at $49)
With EVERY Order
for International Women's Day

About the Author: Vinita is the Founder of Bhumi Organic Cotton and passionate about an Earth Life Balance