Switch Off This Earth Hour 28th March
Right now, we are facing a man-made disaster of global scale. Our greatest threat in thousands of years. Climate Change. If we don't take action the collapse of our civilisations and the extinction of much of the natural world is on the horizon." - Sir David Attenborough


Nature is one of our greatest allies against climate change and is vital for our survival, but it is under threat. This #EarthHour, join millions around the world for the biggest environmental movement of 2020, and SWITCH OFF on 28 March at 8:30pm your local time.
Let's come together this Earth Hour 2020 to #Connect2Earth and raise our voice for a healthy natural world we can all rely on. The impacts of the climate emergency are being felt across our country more than ever before.
This summer alone in Australia:
Over 12 million hectares of Australian land burnt during an extended fire season

Over 1.25 billion native animals perished in the catastrophic bushfires

Cities shrouded in toxic smoke haze

Farms and regional towns devastated by drought
Now, millions of people are raising their voices for stronger and immediate climate action.

2020 is the year everything changes, which is why this Earth Hour is the most important one for our planet. Will you sign up to #SwitchOff and raise your voice for nature? Every Earth Hour sign up sends a letter to 25 key politicians, urging them to make change for the planet today. Earth Hour is our opportunity to protect the future of the one home we all share by ensuring the environment is at the top of the global agenda.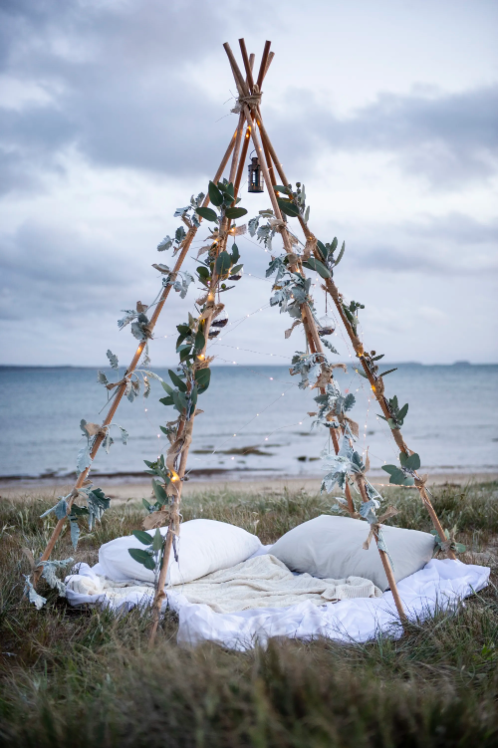 10 ways to help celebrate Earth Hour :

1. Turn off the lights
2. Have a candlelight dinner party
3. Go for a night walk
4. Lie under the night sky and star gaze
5. Don't drive for a day - use public transport, walk or bike to your destination
6. Pick up rubbish in your local park or beach
7. Plant native trees and plants
8. Make a resolution to use less plastic
9. Just for one day totally disconnect and not use any electrical products at home
10. Spread the word - tell your friends and ask them to tell theirs - together we have a greater positive impact

Sign up to #SwitchOff and raise your voice for nature this Earth Hour and join millions around the world.
#EarthHour #Connect2Earth #SwitchOff

About the Author: Vinita is the Founder of Bhumi Organic Cotton and passionate about an Earth Life Balance