February, known historically as the month of romance, heralds for everyone around the world Valentine's Day, a day to celebrate Love.
Love is so beautiful and expressed in so many different ways it really cannot be adequately defined or explained; it is an experience, a feeling, an expression, a sensation.
The most beautiful thing about Bhumi Organic Cotton products is experiencing them and one of my personal favourites is our collection of Organic Robes. All of our products including our beautiful and luxurious organic robe range are free from pesticides, toxic dyes, chlorine bleach, toxic heavy metals, formaldehyde and aromatic solvents and all ethically made.
So this Valentines Day I can think of nothing better than to spend all day and night with the ones I love all wrapped up in matching organic robes, giving time to each other and connecting to each other.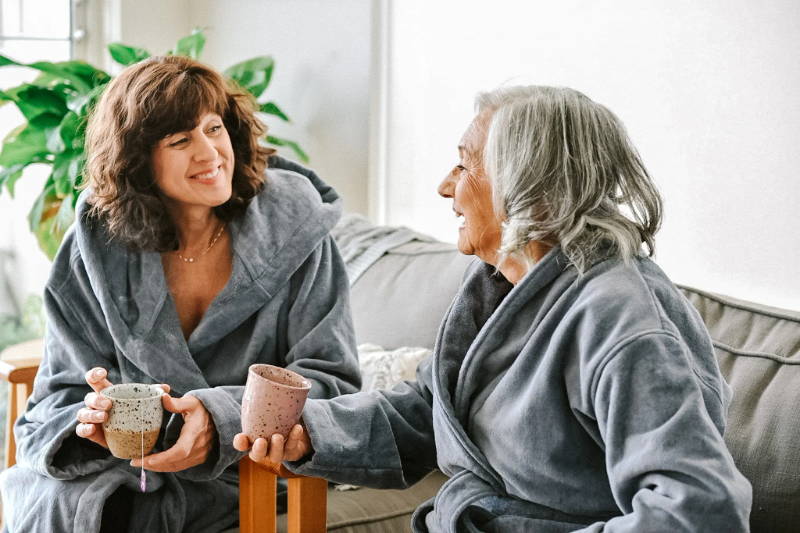 Our world is changing rapidly so it is really important to find the connection with ourselves, each other and the world around us especially the natural world and find ways to restore the love. So in an endeavour to nurture more love around me, my top suggestion this Valentine's Day is to snuggle up in your robes all day, have breakfast in bed, make a picnic in your backyard or on the balcony, spread out the pillows, cushions and blankets and read together or watch a movie, and most of all with the time we have been given love love love each other for love is all there is.

Feel the love. Experience the love. Stay in love.

About the Author: Vinita is the Founder of Bhumi Organic Cotton and passionate about an Earth Life Balance