Our Wash and Drying Tips For Your Linen

Our beautiful organic linen is made from the raw fibres of the flax plant; an incredibly versatile plant that has been cultivated and used as a textile for over thousands of years. Along with it being a fabric that breathes well with good air flow, linen as a fabric absorbs moisture quickly and releases it quickly too as it is a super fast drying textile. There is a misconception that linen needs to be dry cleaned and have the hot iron over it - quite the contrary. It is a simple natural fabric that requires simple care.
TOP TIP: We know you are excited and want to drift away in your new Organic Linen Bedding, but instead of putting them straight on your bed, the best thing you can do is put them through a cold wash first!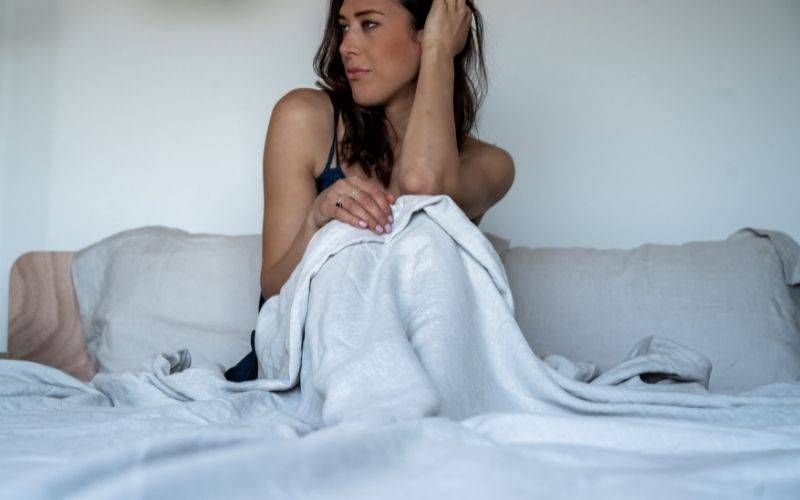 We recommend to wash with a natural, biodegradable laundry soap that does not harm the environment or wildlife. We do not recommend any chlorine bleaches and if a softener is to be used although not recommended, look for a non silicone based softener. The aim is to reduce the chemical impact and imprint in everything that we do in our activities of daily living that harm the environment and to protect the beautiful linen fiber by avoiding anything harsh.
We recommend washing your linen either by hand wash or gentle machine wash with cold water and separate your washing out - towels with towels, sheets with sheets, basics with basics. This will reduce the likelihood of other fibres interacting with and harming your beautiful bedding.
Avoid hot water to protect your linen against shrinkage and fading of the colour.
Even after a wash you may find your new organic Linen Bedding may shed, do not be alarmed. It is a very normal part of the life cycle of the linen fiber and it just means that your linen is getting softer and softer for an even more delicious fabric to sleep on! To reach that ultimate soft state, the linen fiber sheds the excess and unnecessary fibres. It usually will come to a natural conclusion after a few wash cycles, but if you want to speed up the process, pop the sheets through a few extra cold washes to ensure the linen sheds the excess fibers as fast as possible and settles into that dreamy soft airy linen. If they're still shedding after all this - and this can indeed happen - do not worry - the linen will eventually settle in when it is ready and the shedding will come to an end. Just remember our Organic Linen is a beautiful natural fiber that gets softer and smoother with time by shedding and getting rid of the excess fibers; a natural process it has to go through. It is linen's way of cleansing for you so you can experience the softest dreamiest linen sleep.
Linen dries extremely fast and when over dried linen can feel stiff. We always recommend air drying to help the earth as well as protect your beautiful bedding. Tumble drying can cause heat damage to the linen fibers. If a dryer must be used, we suggest turning the items inside out, drying on low heat and remove from the dryer whilst still slightly damp and finish with an air dry on the bed, over a stair case railing or shower curtain rod.
We recommend air drying out of the hot sun to avoid colour fading from the sun. The best news is that gravity will be like an iron for the wrinkles so just drape it and leave it to the natural forces!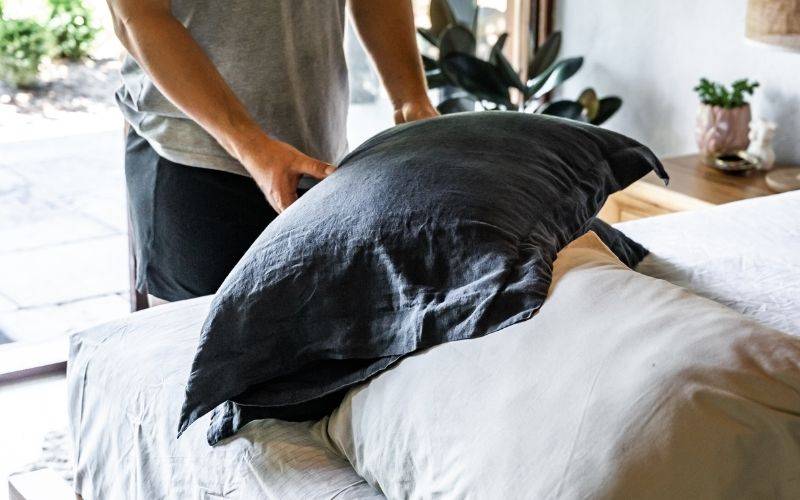 You will love how simple it is to care for your linen and how your organic linen sheets and quilt covers get softer with time with the correct wash and care tips. Our Organic Linen is a truly luxurious fabric that leaves you with an incredibly satisfying feeling when you snuggle in to bed, feel its' soft caress embrace you whilst you drift off to sleep.
About the Author: Vinita is the Founder of Bhumi Organic Cotton and passionate about an Earth Life Balance