At Home With...
Posted on September 06 2020
Welcome to our 'At Home' series as we are invited into the homes of Inspiring, influential people and creatives in the community.
Today we are welcomed into the modern and minimalistic home of the Founder of Shoku Iku an Organic, Plant Based, Raw food Cafe in Melbourne.
Yoko is also an Author of the recipe book 'RAW' and has her own superfood & tonic herbs range called Gynostemma. To top it off she is an amazing mother to her Daughter Layla and Pug Zeus who stole our hearts.
Yoko has a modern minimalistic style with a slight Japanese fusion which runs through all areas of her life. Her recipes are not only stunning they are nutritious and creative.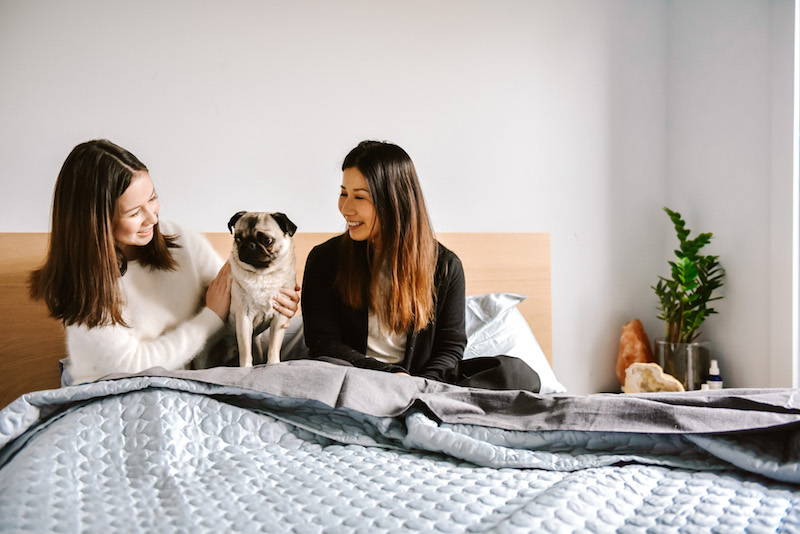 Tell us about yourself and what you do?

I'm passionate about expressing my creativity through food. I love marrying eastern and traditional wisdom philosophy and herbs, and creative original plant based meals to inspire and expand the possibility. Within my business Shoku Iku, we offer organic raw and macrobiotic inspired meals as well as some amazing herbs and superfoods through pop ups, online and educating the community.
What inspired you to live a plant based lifestyle?

It was a talk by Peter Singer who inspired me to look into how the foods on my plate was directly affecting things and living beings around me. It has been about 15 years and is not only about what I eat anymore. It is the whole lifestyle where I make conscious decisions in every aspect of life.
Have you always been a foodie and what do you love most about cooking and creating?

I always loved eating! But I started "cooking" professionally when I became plant based. Creating meals for me is a way to express my creativity. I love being deeply in experiments and letting my intuition lead in the kitchen.
Eliminating certain ingredients and cooking techniques is not a sacrifice for me. I welcome the challenge and this has led me to the most creative experiences I have ever had in the kitchen.
Tell us about your recipe book RAW?

I wanted to show people how this kind of eating can be exciting, and beautifully presented. I personally don't believe in following other people's recipes. But I hope this book can be a starting point and inspiration to find your own creativity.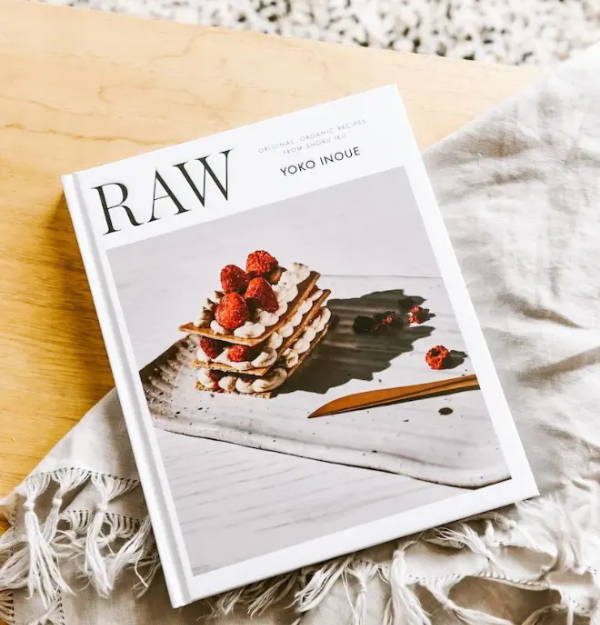 What's your new direction after closing Shokuiku regular cafe trading due to COVID-19?

Listening to what really fuels my heart and there are so many! Creativity. Learn and experiment more. Serving the community. Collaborations. Education on raw, macrobiotic foods as well as our tonic herbs and superfoods that can really change our lives physically, emotionally and spiritually. I am excited for all these things to unfold.
Tell us about your products. What would you recommend for everyone to add to their life for optimal health and wellness?

I have a few of my favourites. But everyone is different. In general I would suggest to start on an adaptogenic herb, which can help you adapt to life stressors, physical, emotional, environmental and spiritual. This could be a certain medicinal mushroom, tonic leaf or root tea. My own favourites are gynostemma and reishi. If you know me personally you will always hear me talking about them!
I'd also add few others depending on what I'd be working on at the moment. This could be astragalus for my immunity, he shou wu for deep nourishment, dong quai to balance my hormones etc.
If you have a question about how to get started I'd be happy to guide you through.
What is your favourite Bhumi product?

We spend so much time in bed it makes so much sense sleeping on toxic free beddings. Thank you for bringing in products that are safe for us and the planet.
About the Author: Tegan is passionate about an Earth Life Balance
Newsletter Signup
Recent Posts