How Often Should You Wash Your Sheets?
Posted on August 23 2019
There is NOTHING in the world like the feeling of getting into a freshly made bed with fresh clean sheets. So just how often should you clean?
To make sure you have the best experience forever with your organic bedding I have created a simple guide to washing and caring for your organic sheets.
1. First Up - What Not To Do & What To Avoid
Do not wash you bedding in harsh chemical liquid or powdered detergents, bleaching agents laden with chemicals and avoid fabric softeners. All of these products weaken the natural fibers by coating them in chemicals which breaks down the fibre.
Please keep your bedding away from all household cleaners and personal care products down to your toothpaste and toothbrush as there are many chemical and acids that will discolour and stain your bedding forever.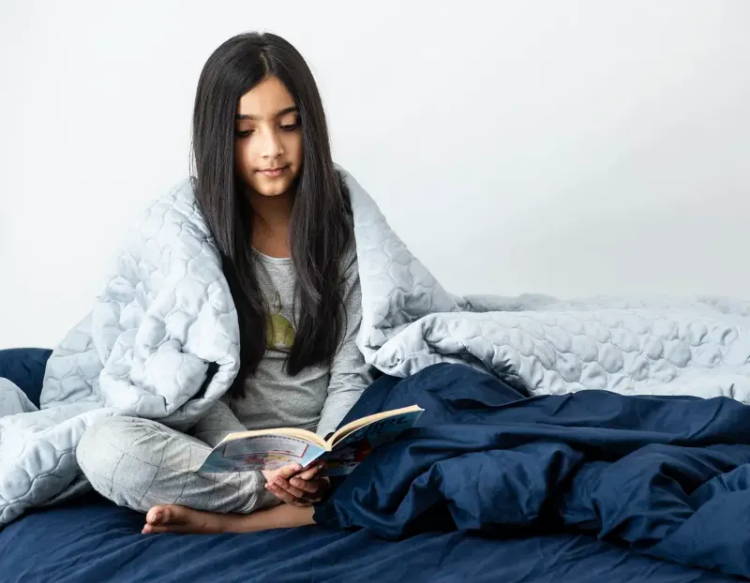 2. How Often Should You Wash
Sheets, pillowcases and your quilt covers should be washed every week to keep your sleep zone free of dead skin cells and oils and ultimately dust mites as they love these to feed on! What comes in close contact with your skin should be washed regularly with the love and attention you would give your own body.
Throws, blankets and mattress protectors should be washed every three to six months. In between cleans if theres a sunny day place them outside to air and be refreshed by the air and sunlight.
As a general rule of thumb, wash your colours in cold water as heat can cause the colour to start to fade, and wash white, natural and ivory colours in warm water.
Wash with a plant based mild washing detergent that is better for your bedding, your body and the oceans.
If you want to brighten your bedding I use a little vinegar and baking soda to the wash cycle.
When you wash, only wash similar items together – so the same colour and fabric in the wash – and don't add clothing to a load of bedding because pilling and abrasion from hooks and zips can happen very easily.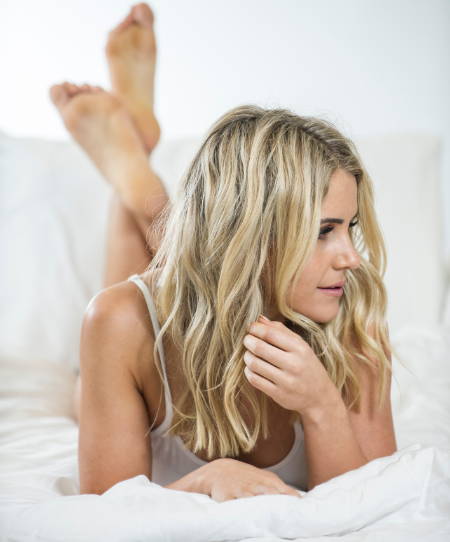 4. Some Tips I Love That You Can Try
Make your bed up! A made up bed not only is aesthetically pleasing and improves your state of mind but it also keeps the dust mites out and your bedding.
Keep your bed clean of clutter and don't use it as a table! Bags, shoes and even clothes that are dirty can transfer unwanted germs and oils on to your bedding.
Keep your room cool and dry to avoid unnecessary sweating secretions on your sheets.
If you want to extend how often you wash your sheets instead of every week, try showering in the evening as this may reduce the frequency of washes and therefore prolong the lifespan of your bedding. And the bonus - a night time shower relaxes you and amplifies the incredible sensation of slipping into fresh clean sheets!
This one is the toughest - try a few days or completely make your bedroom a no pet zone; our furry friends shed fur and skin cells which feed the dust mites. If this is an impossible task (like it is for us!), stick to the rule of washing your bedding weekly!
Wishing you sweet dreams always ... Vinita x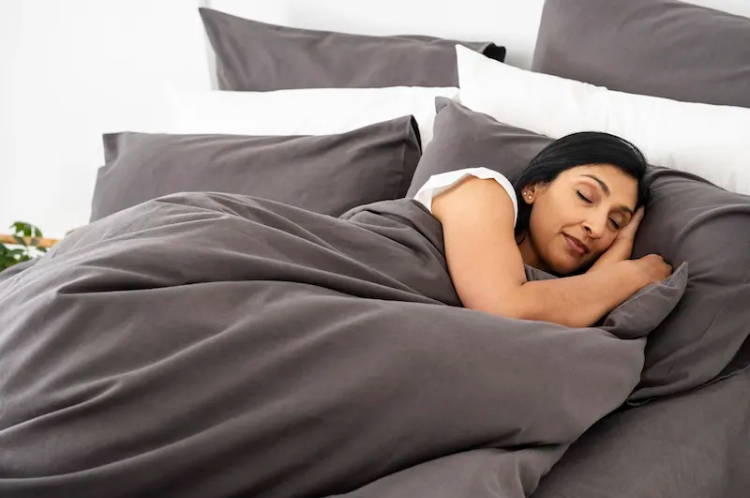 About the Author: Vinita is the Founder of Bhumi Organic Cotton and passionate about an Earth Life Balance
Newsletter Signup
Recent Posts